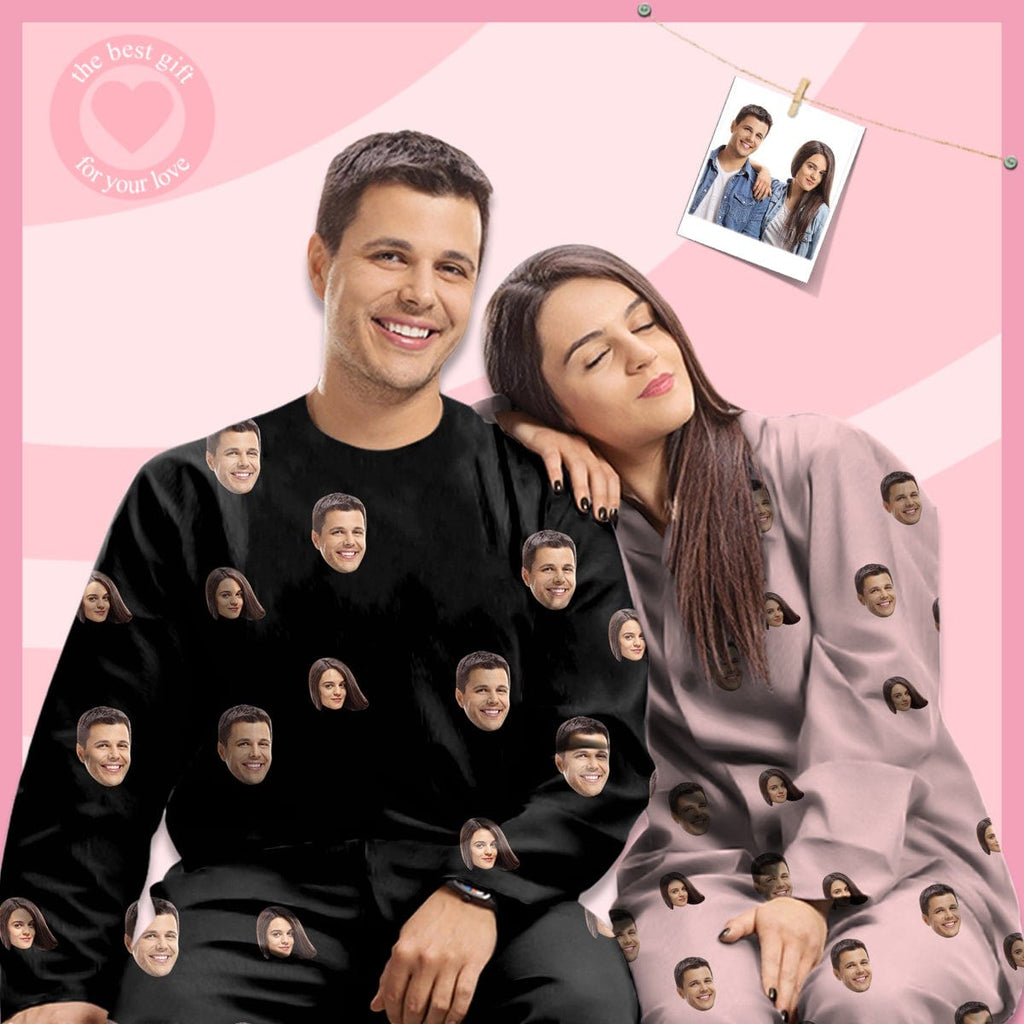 NEXT
PREV
Zoom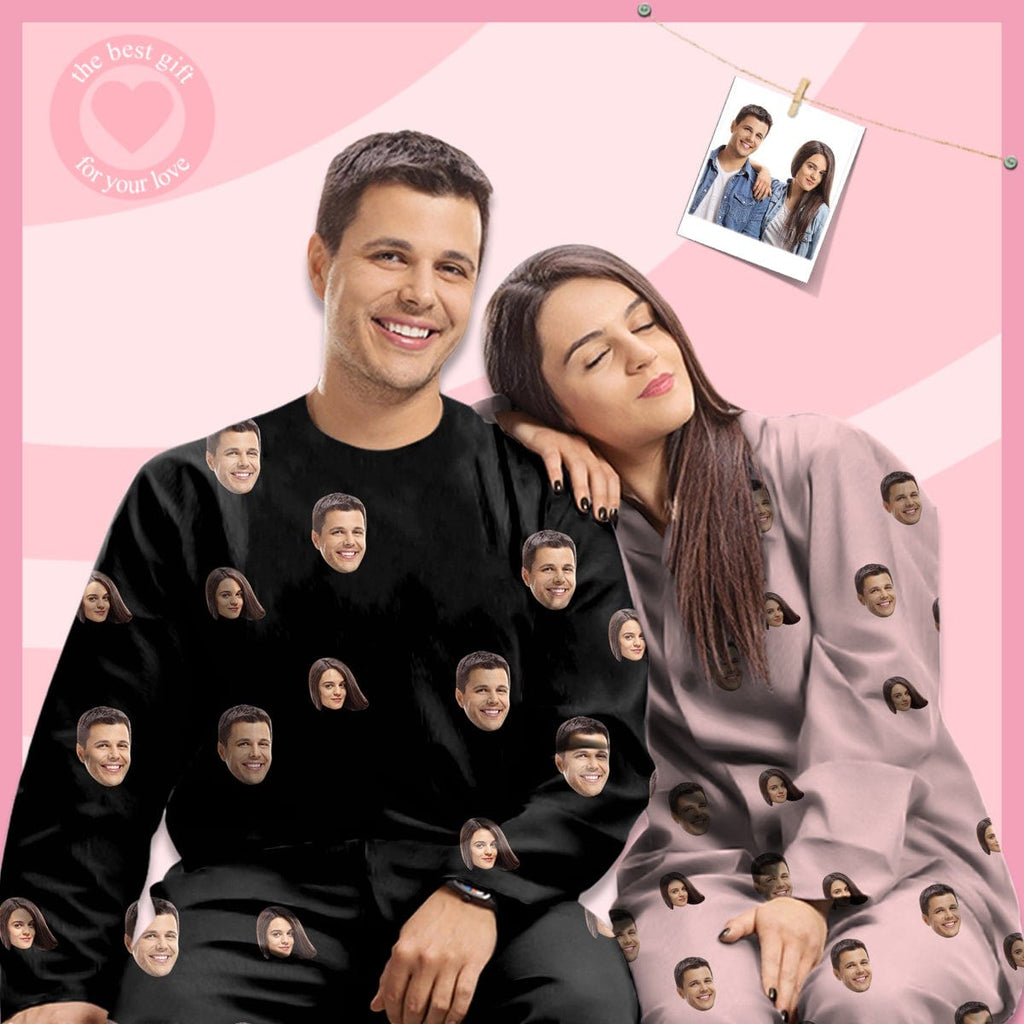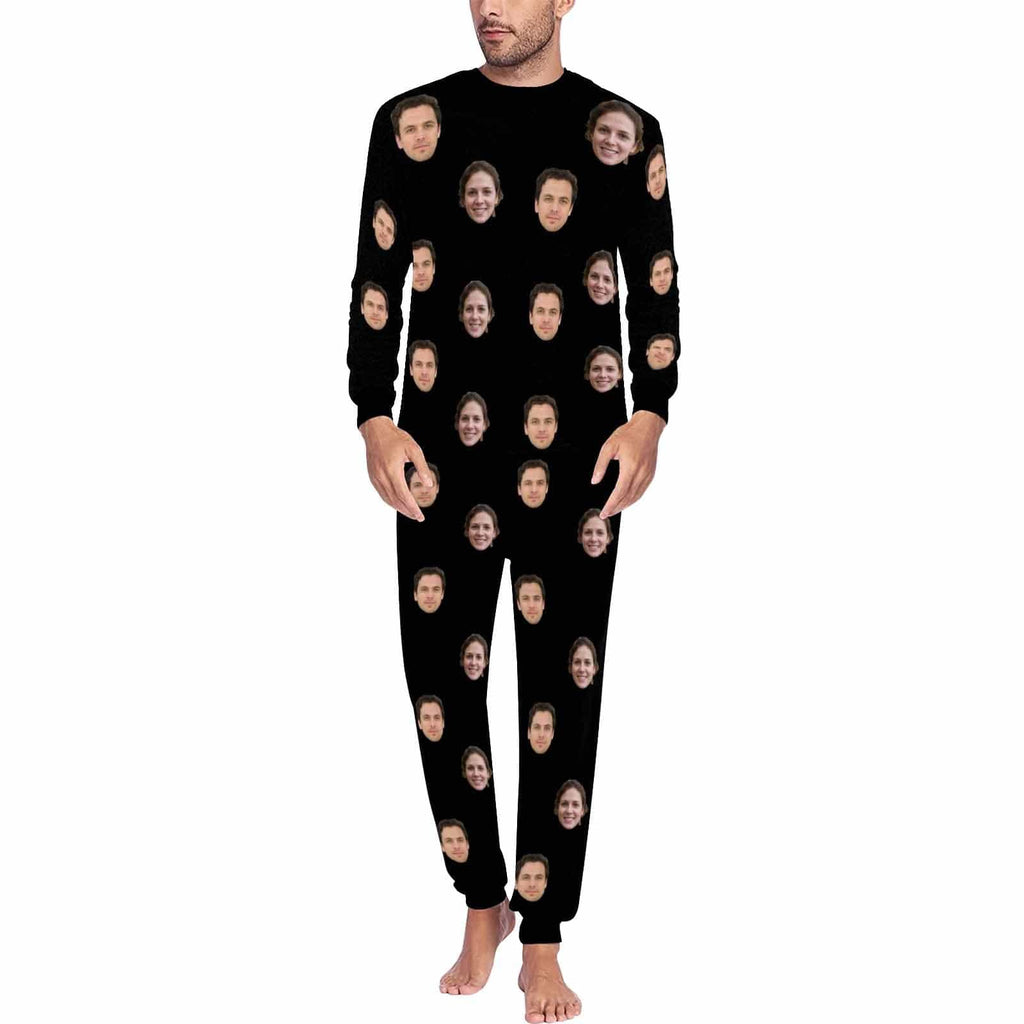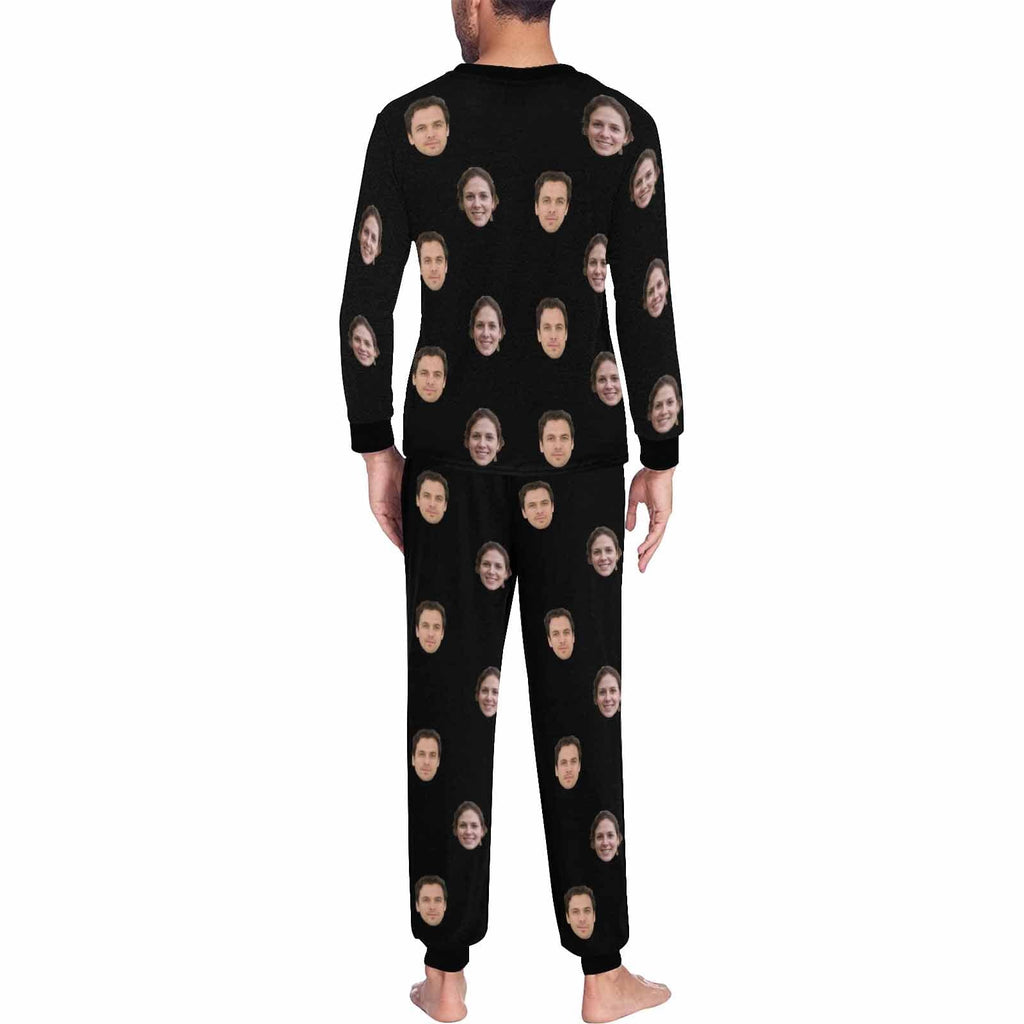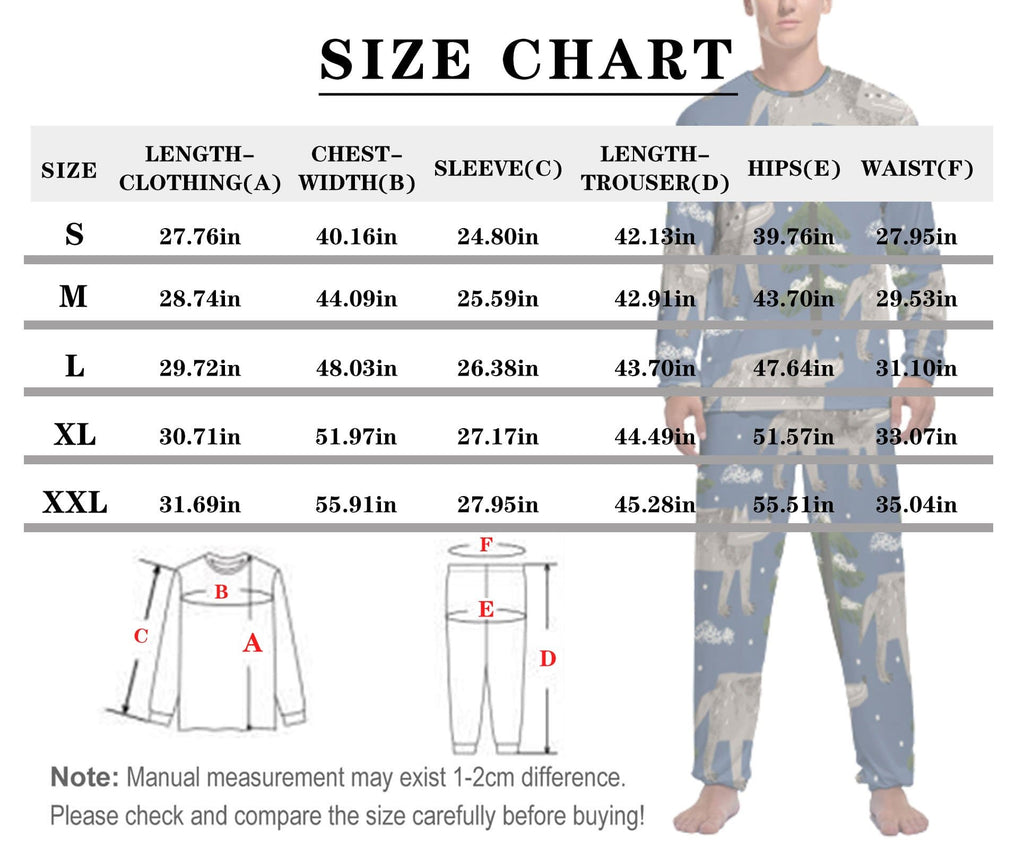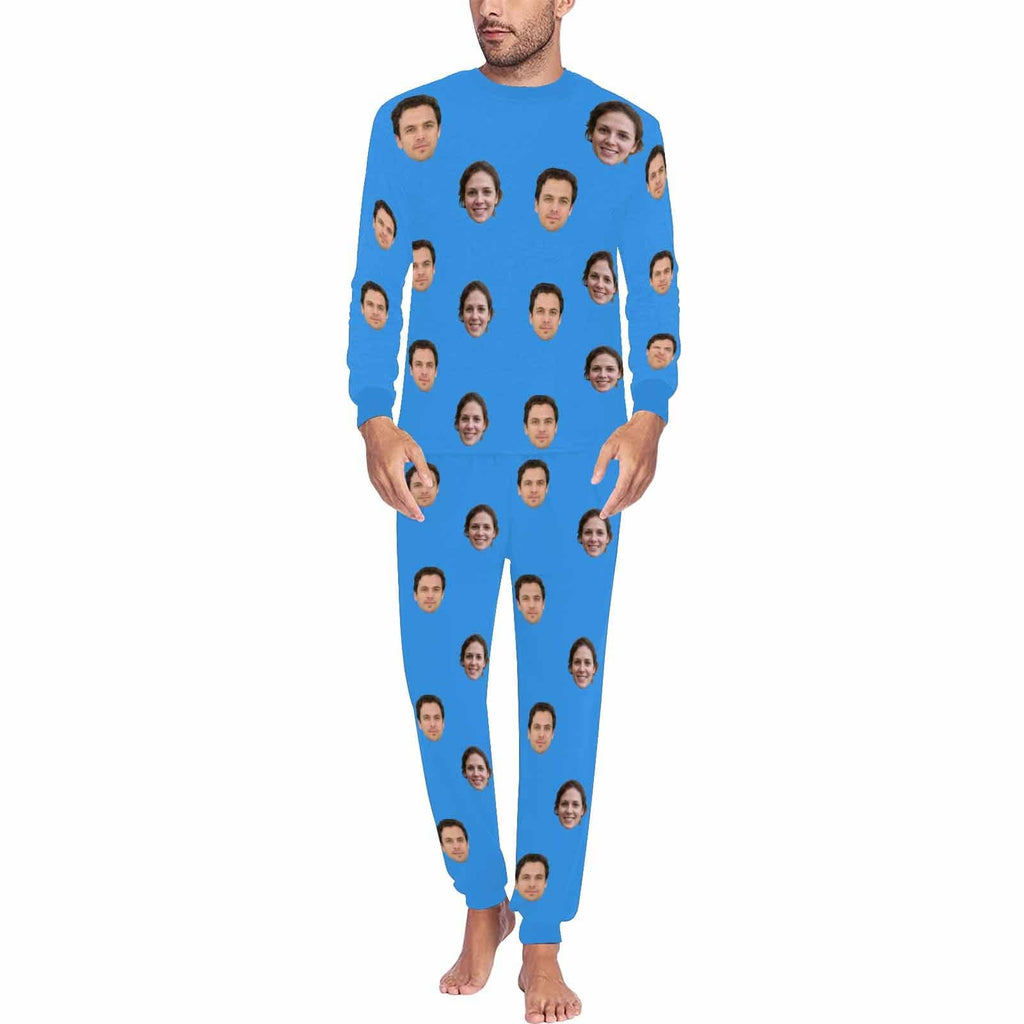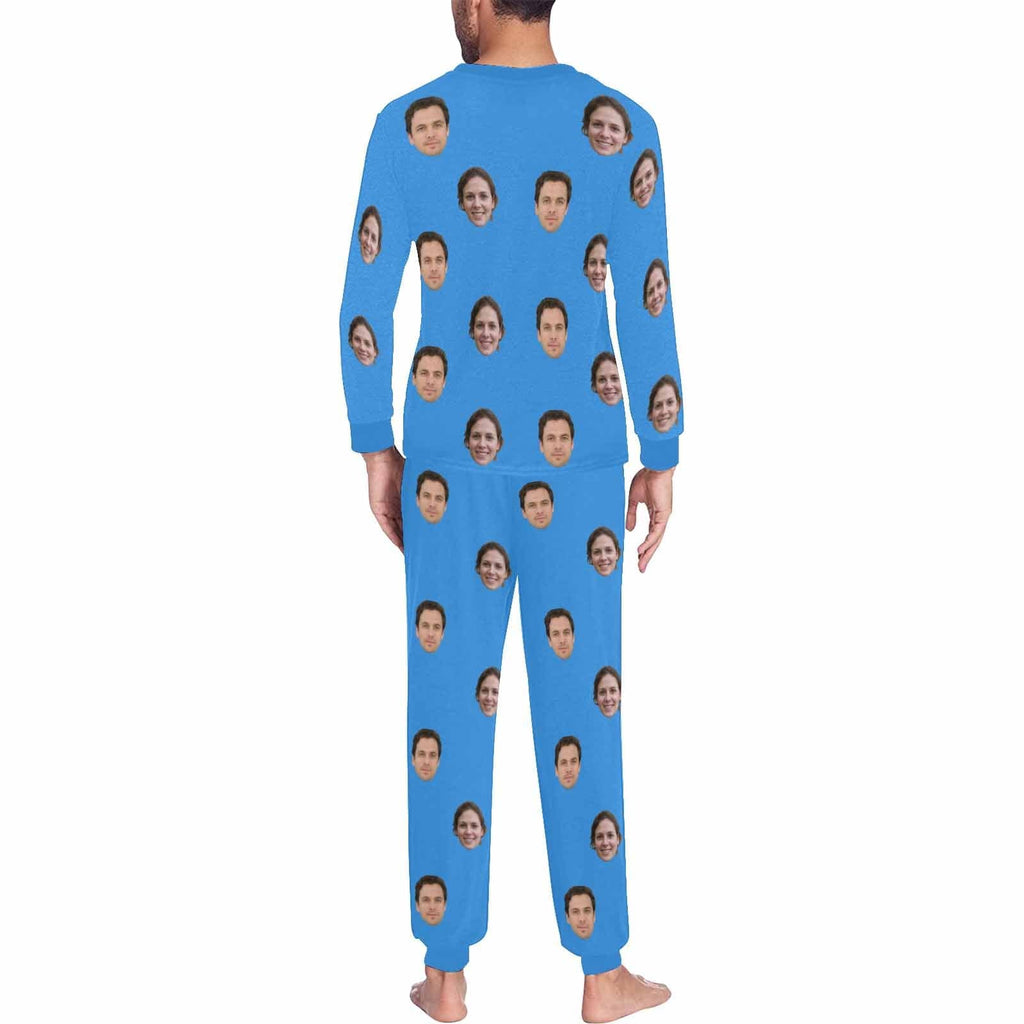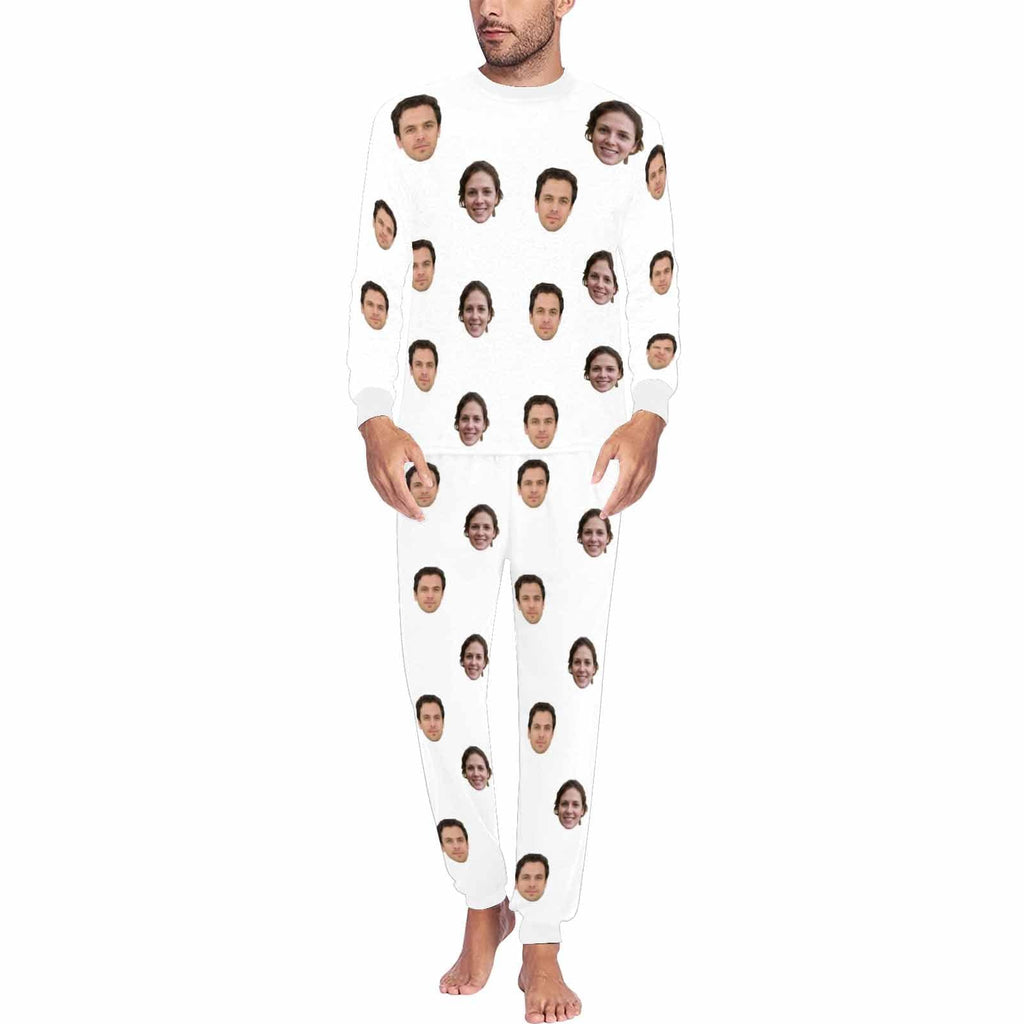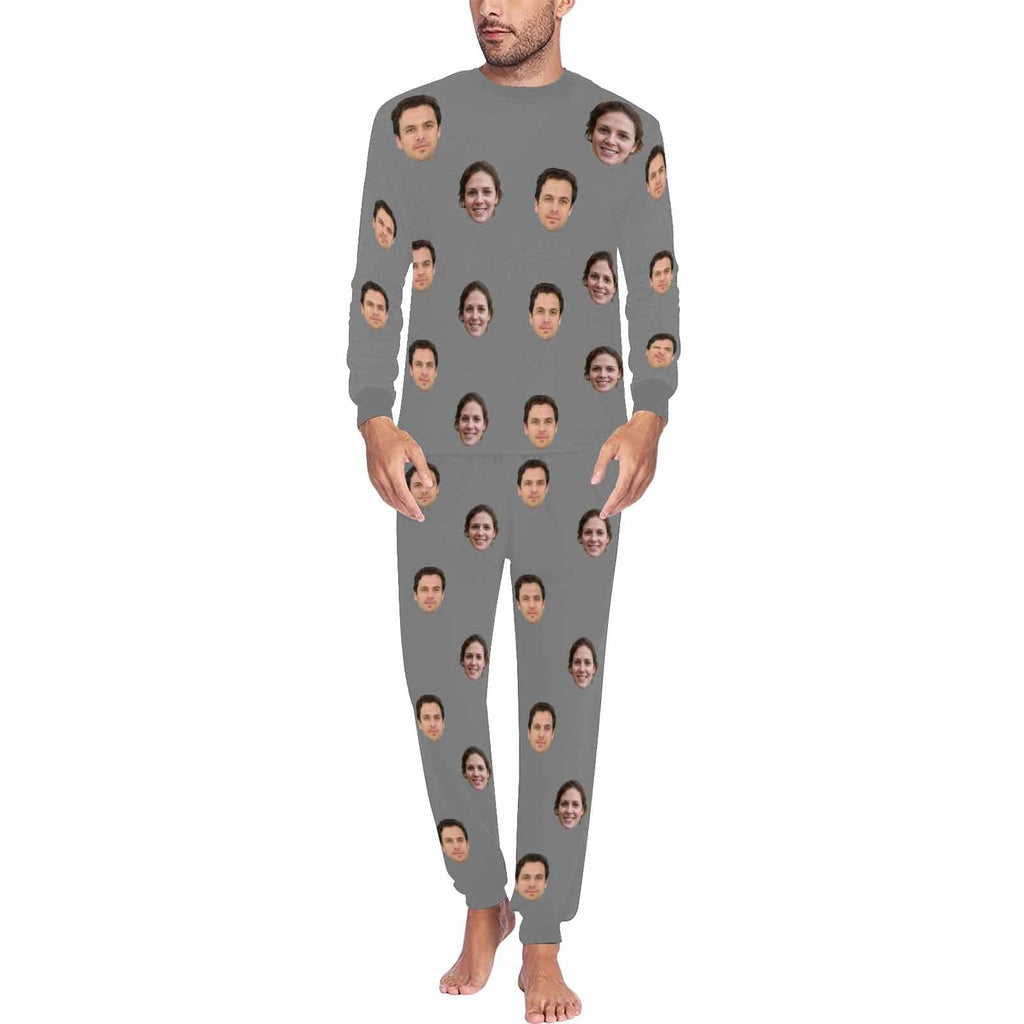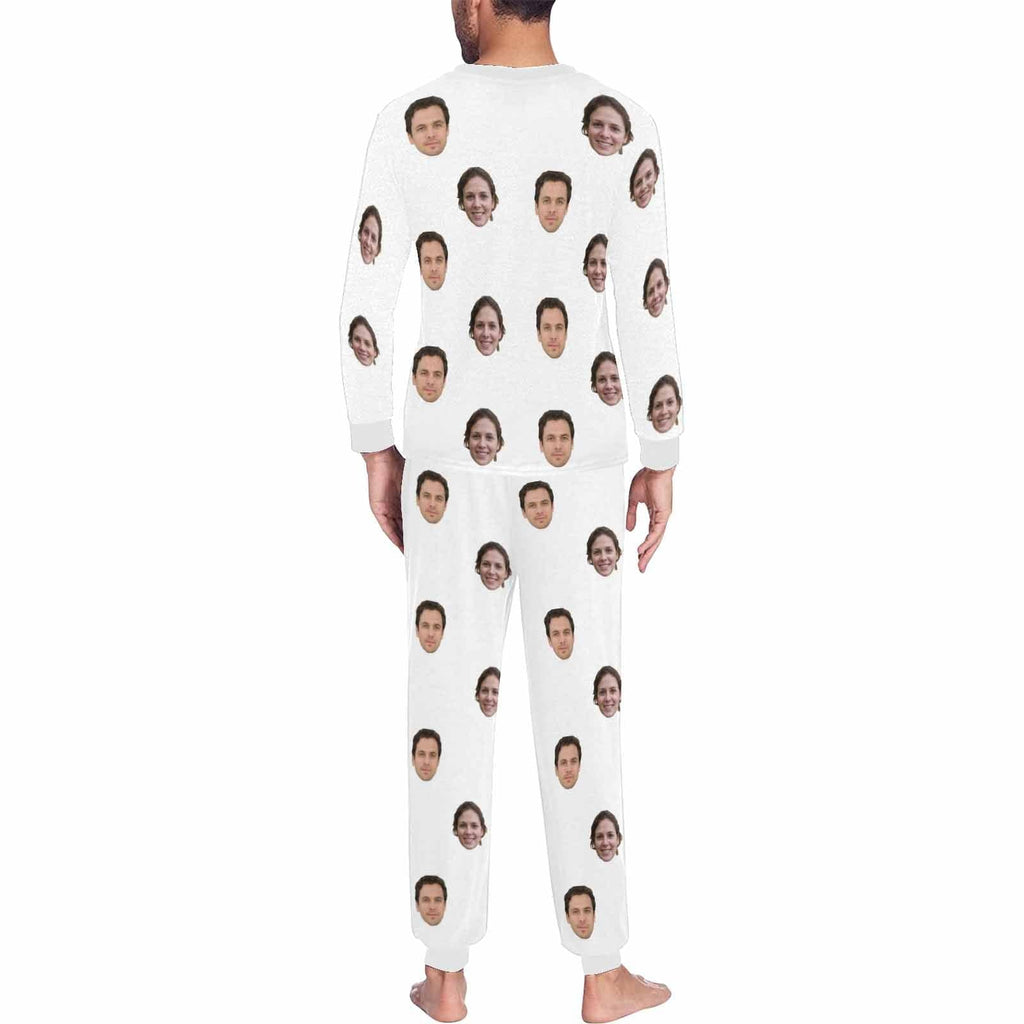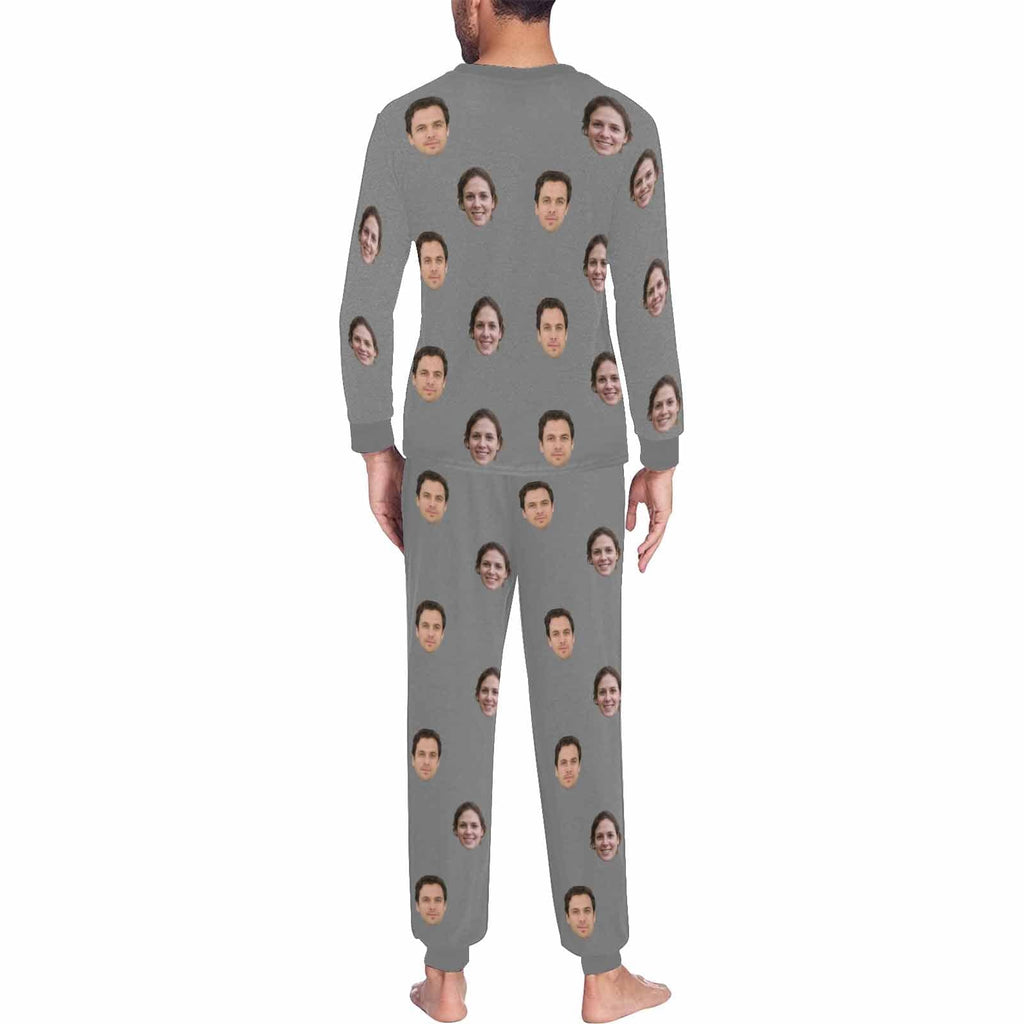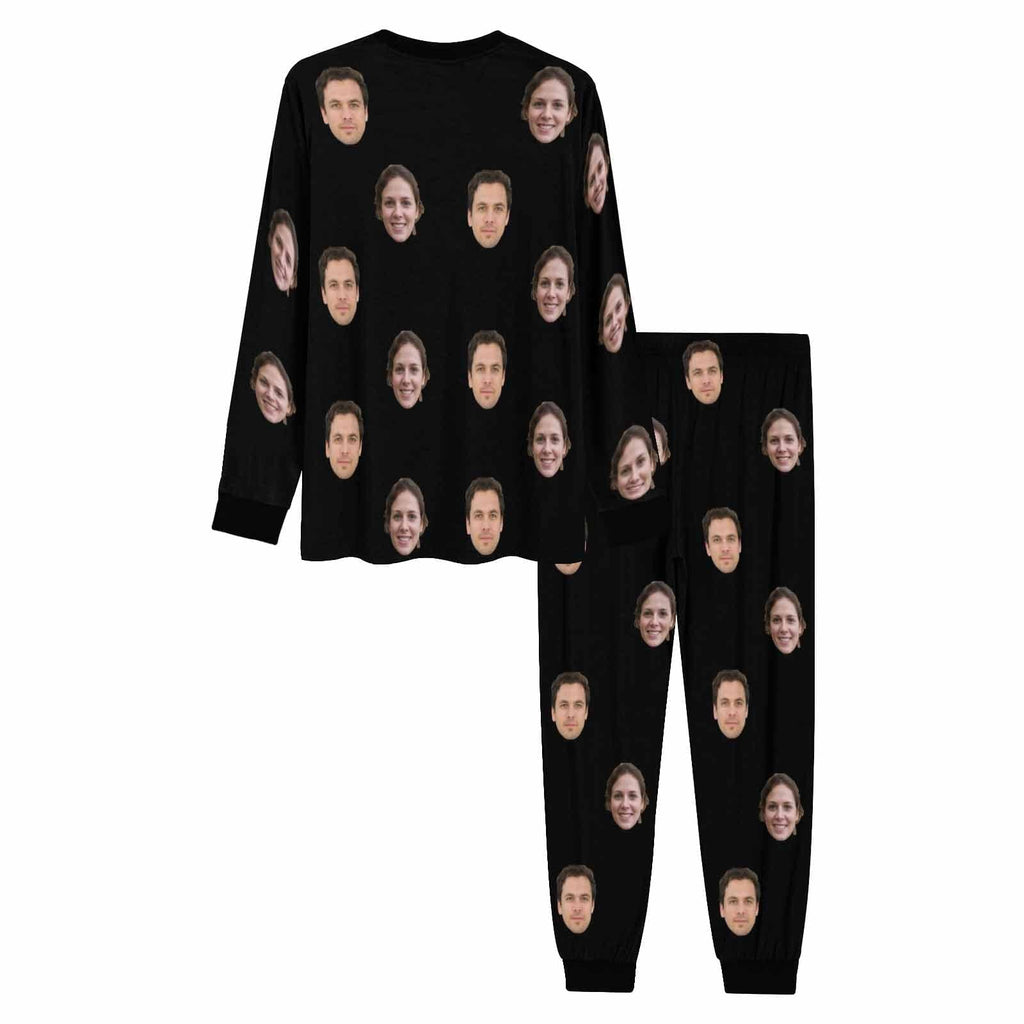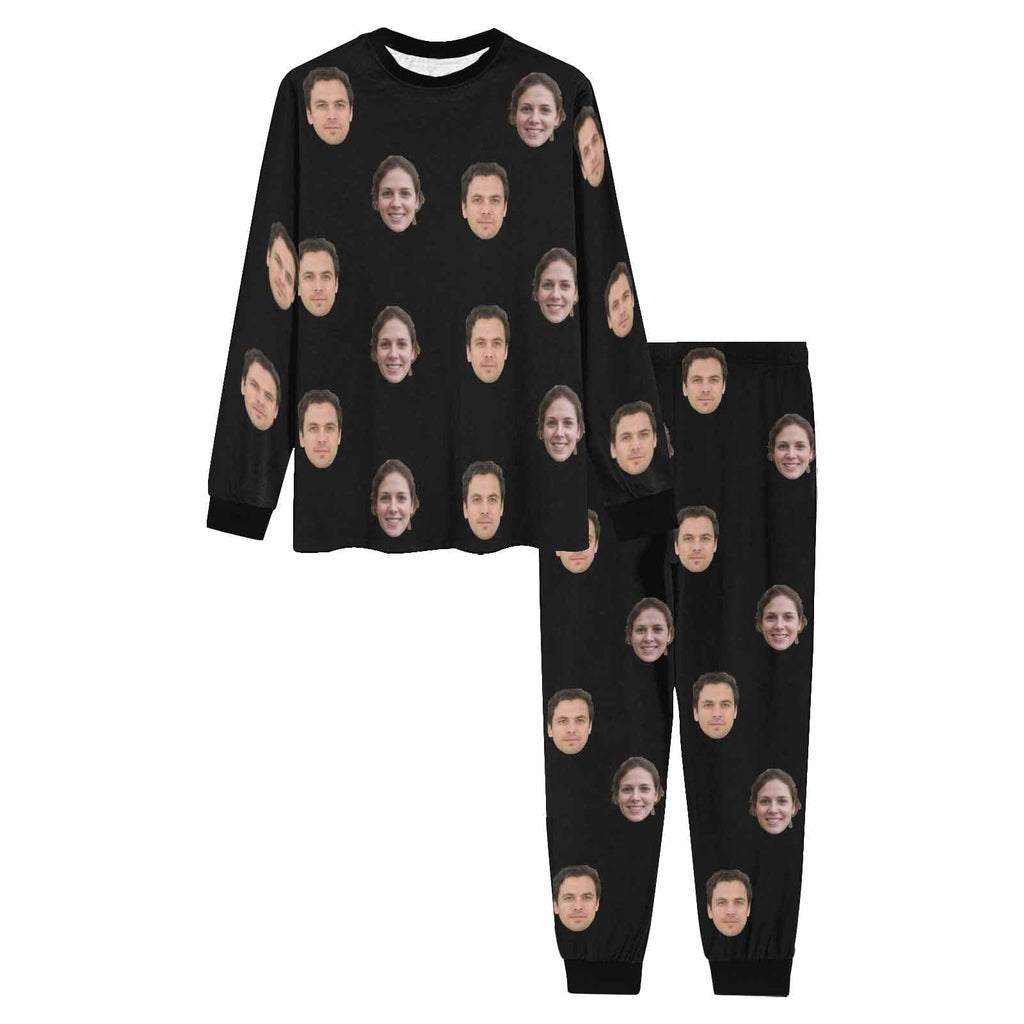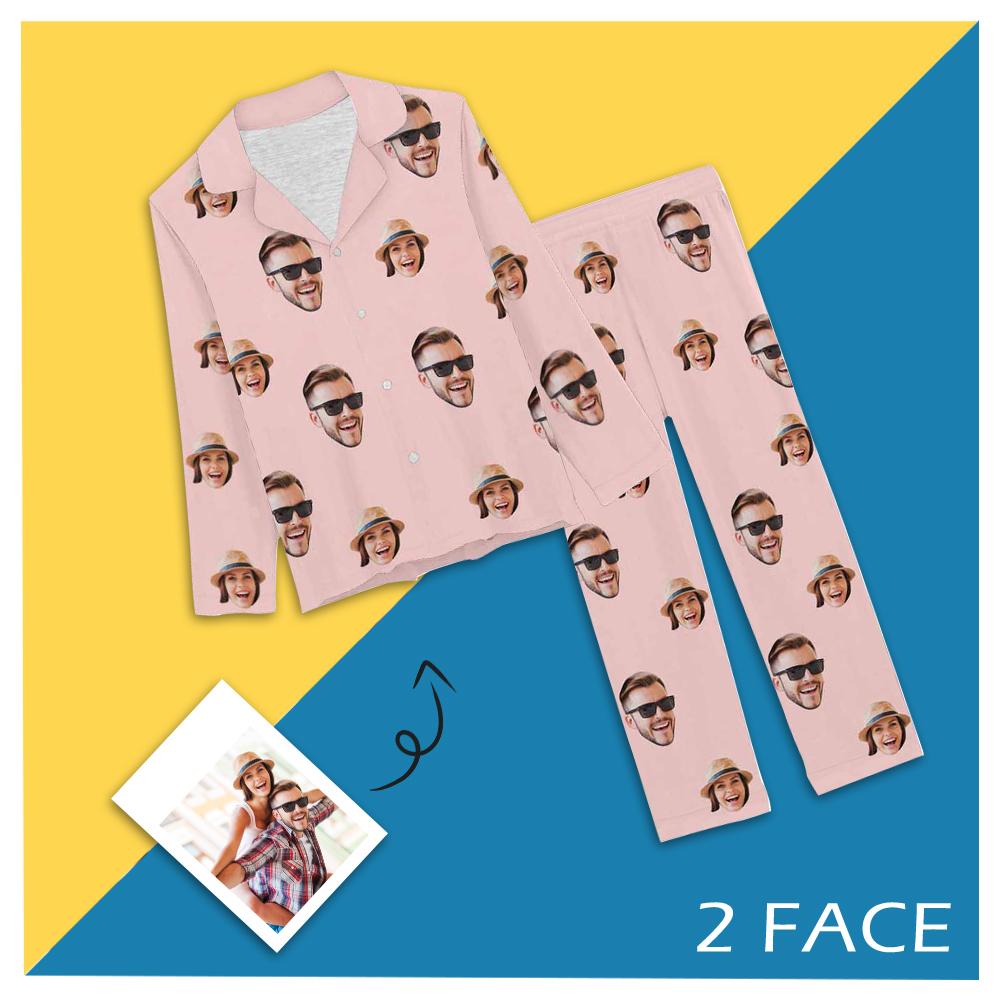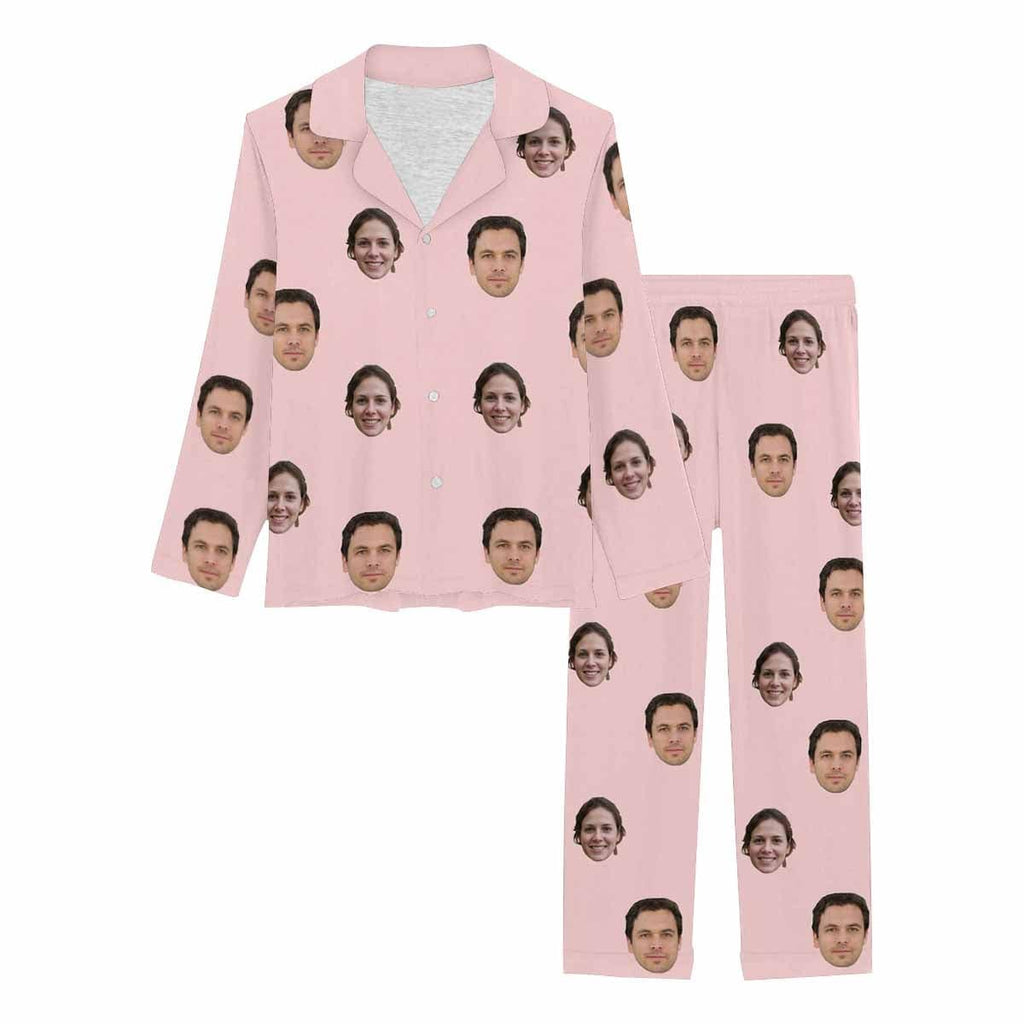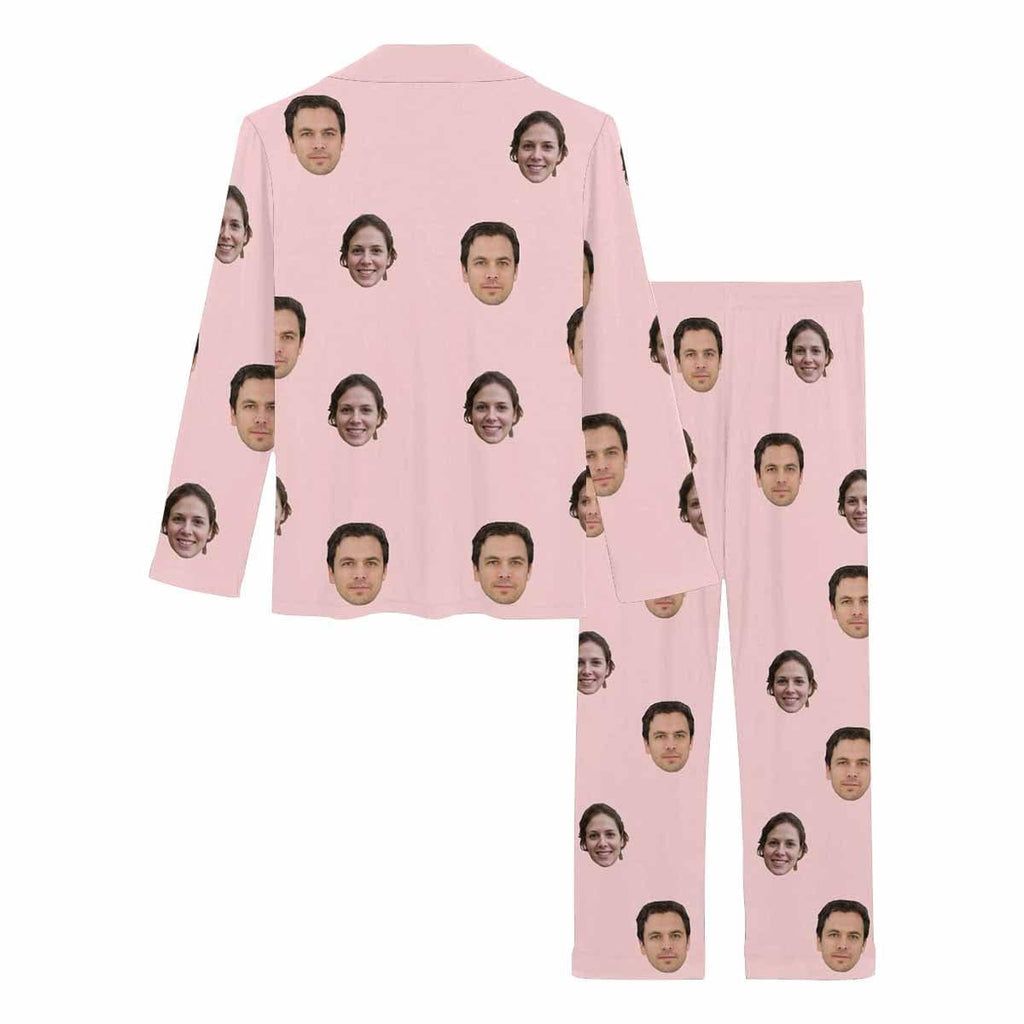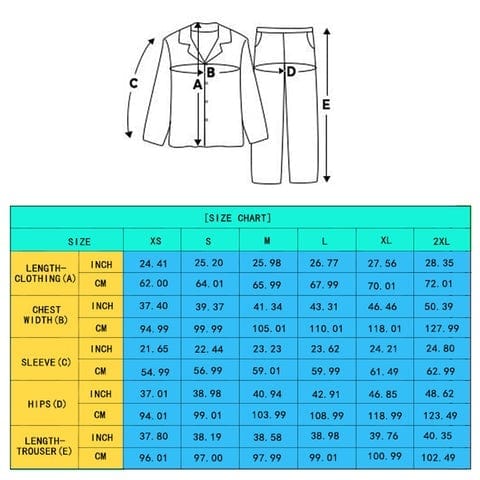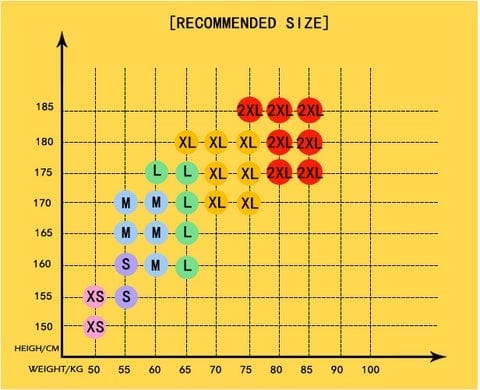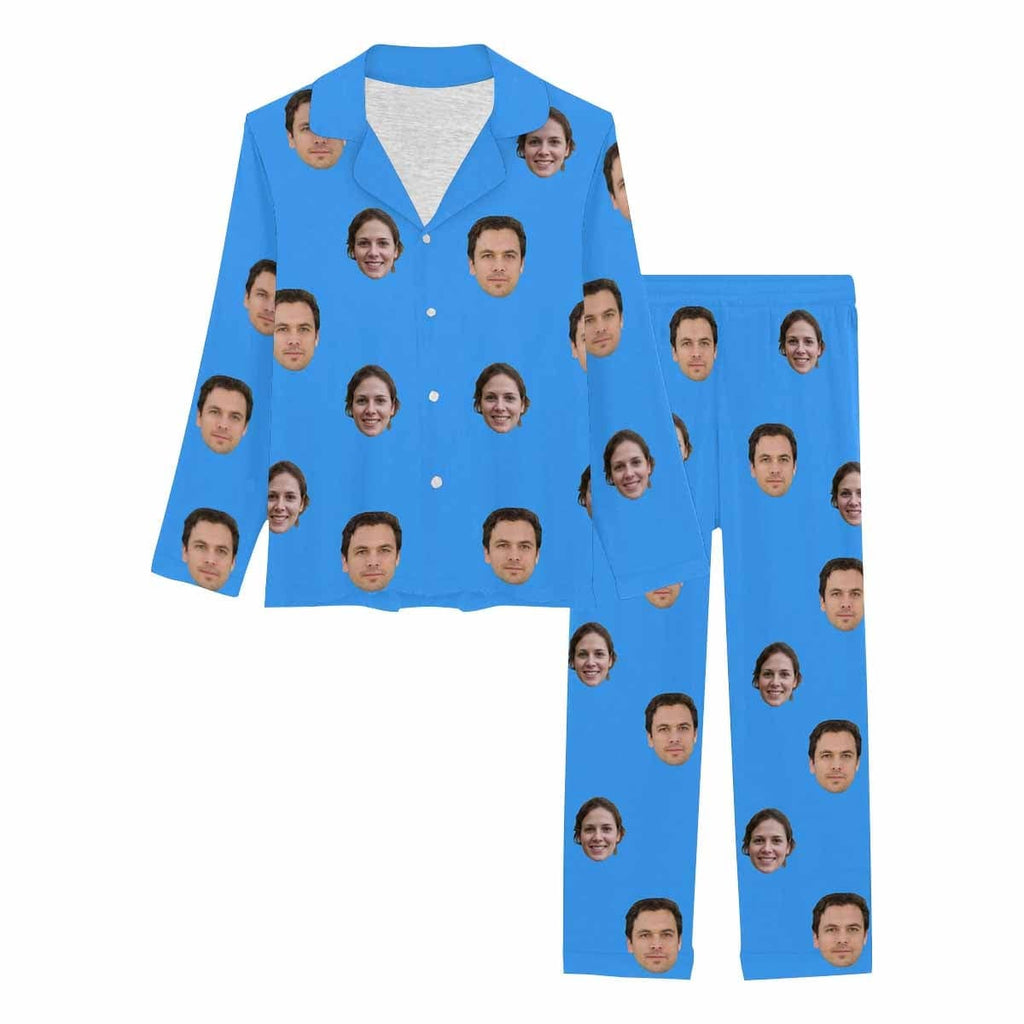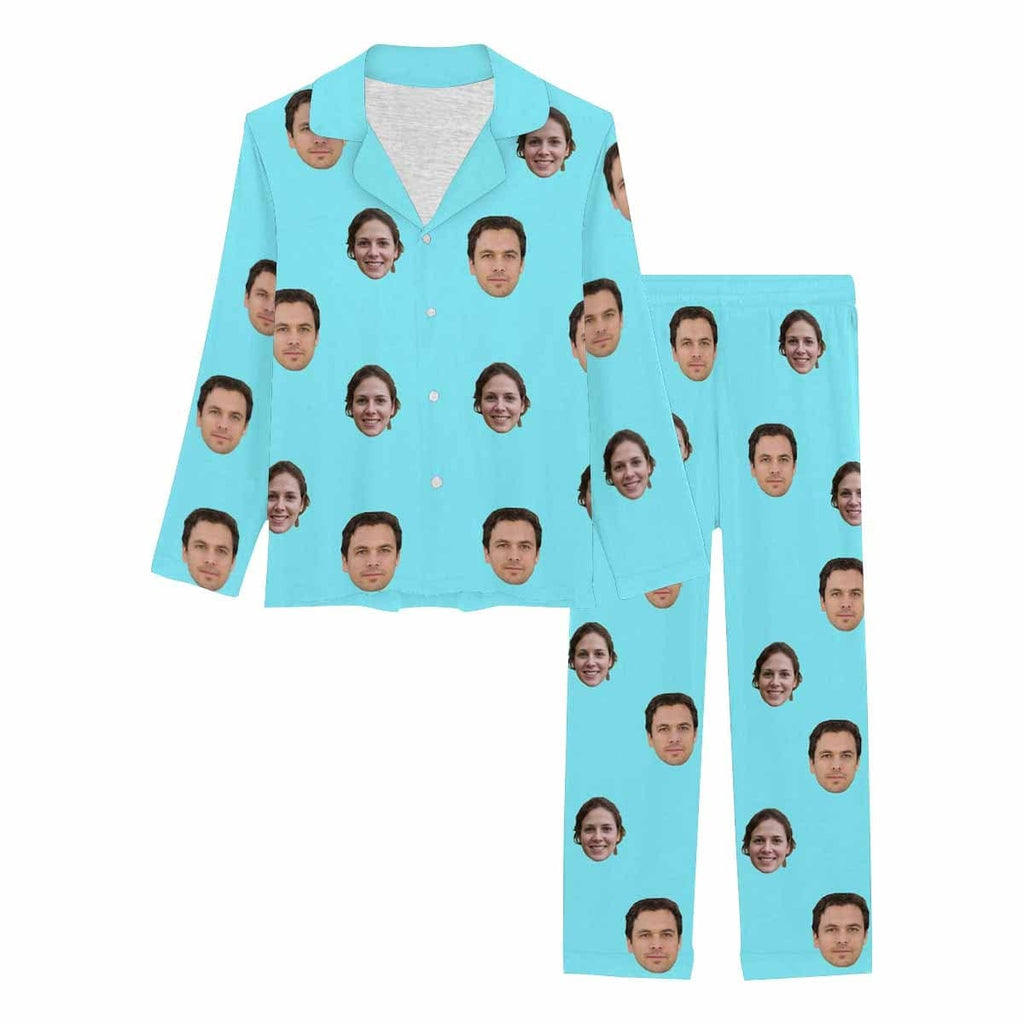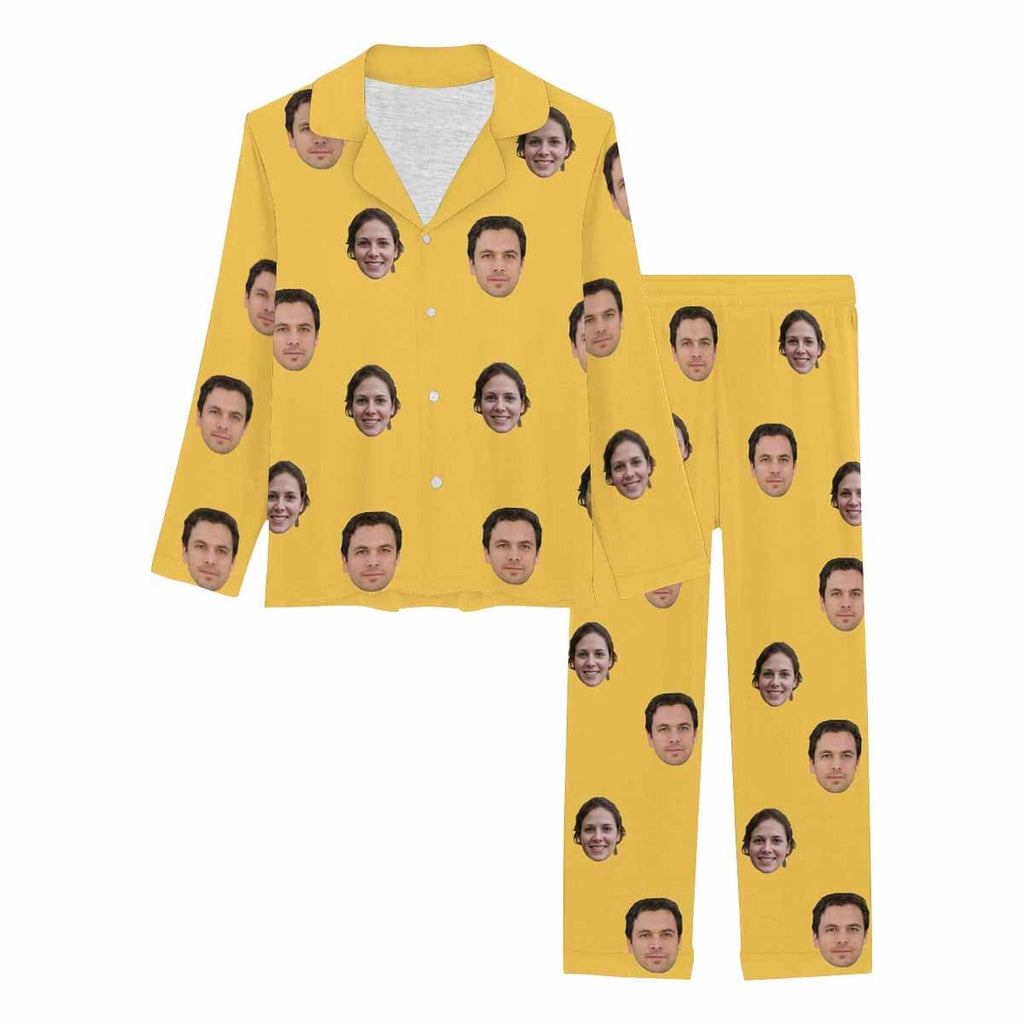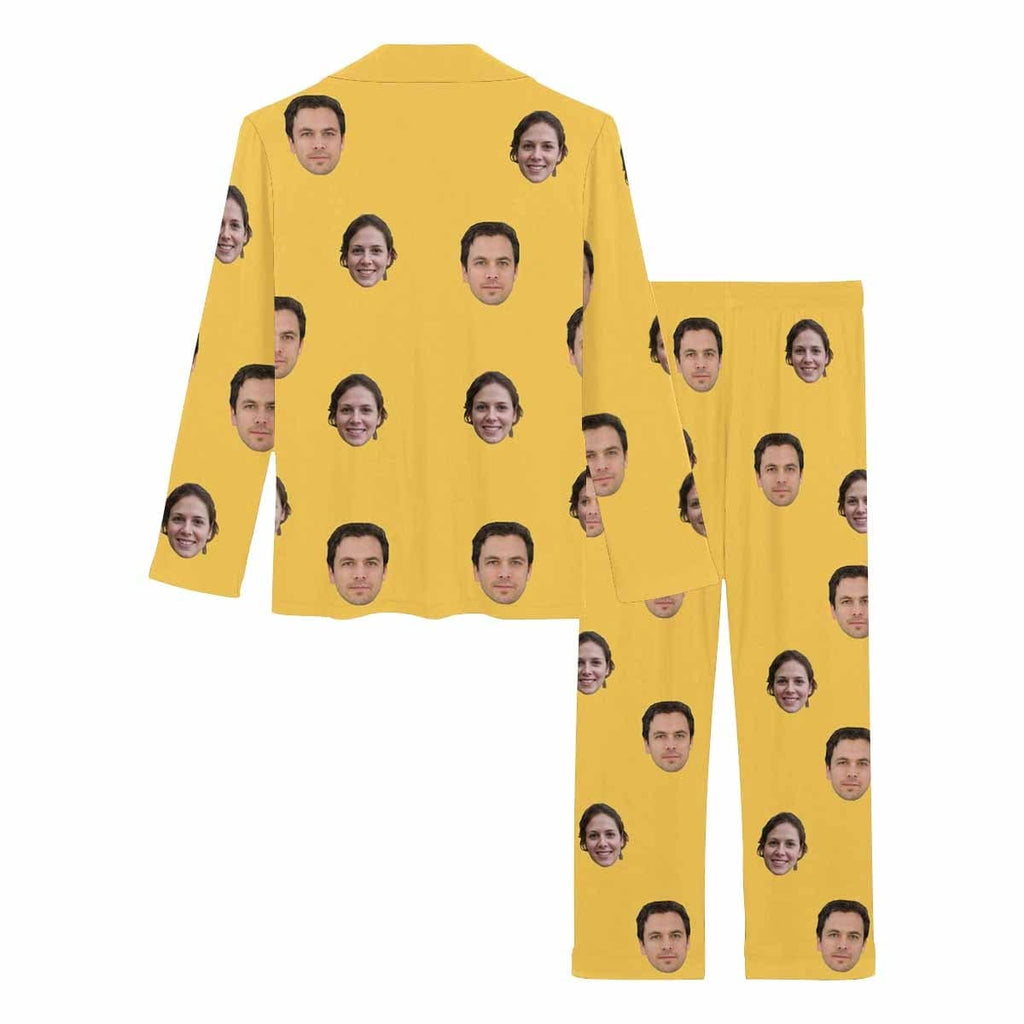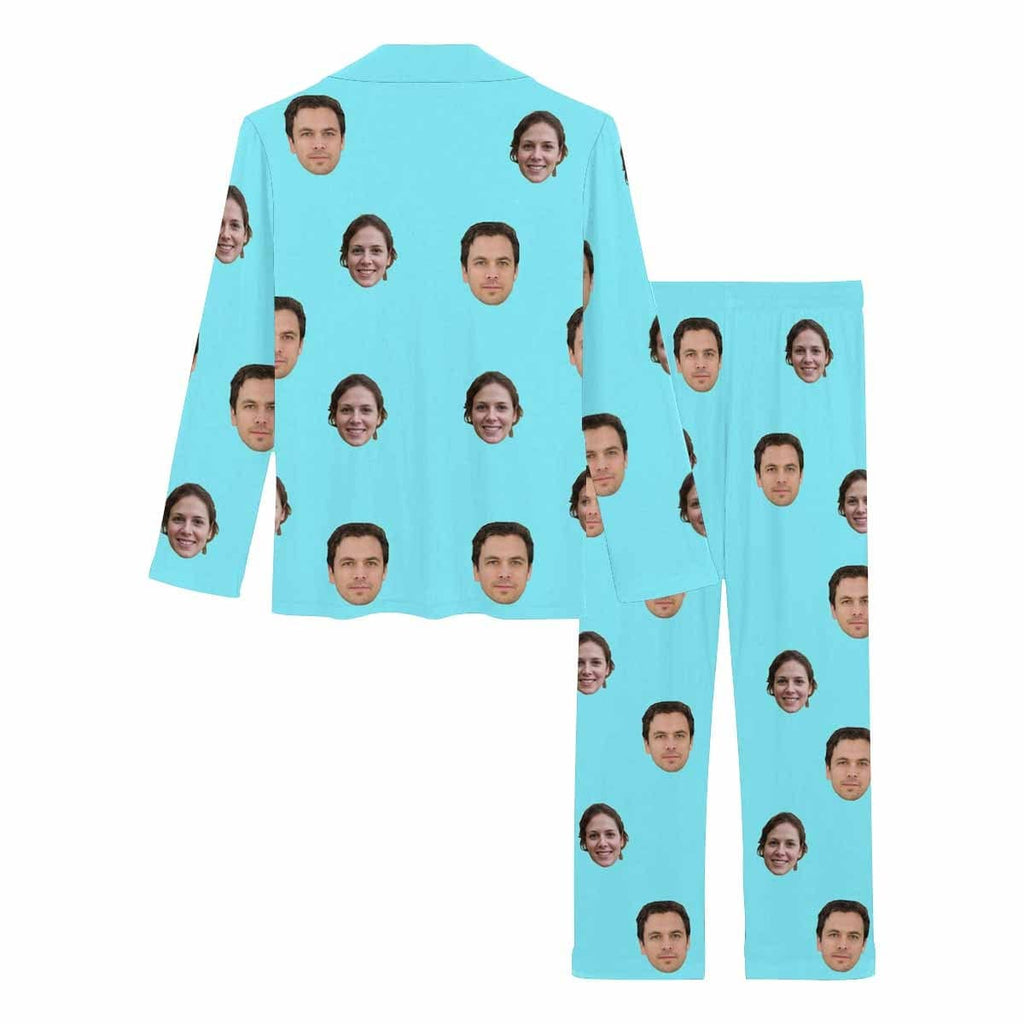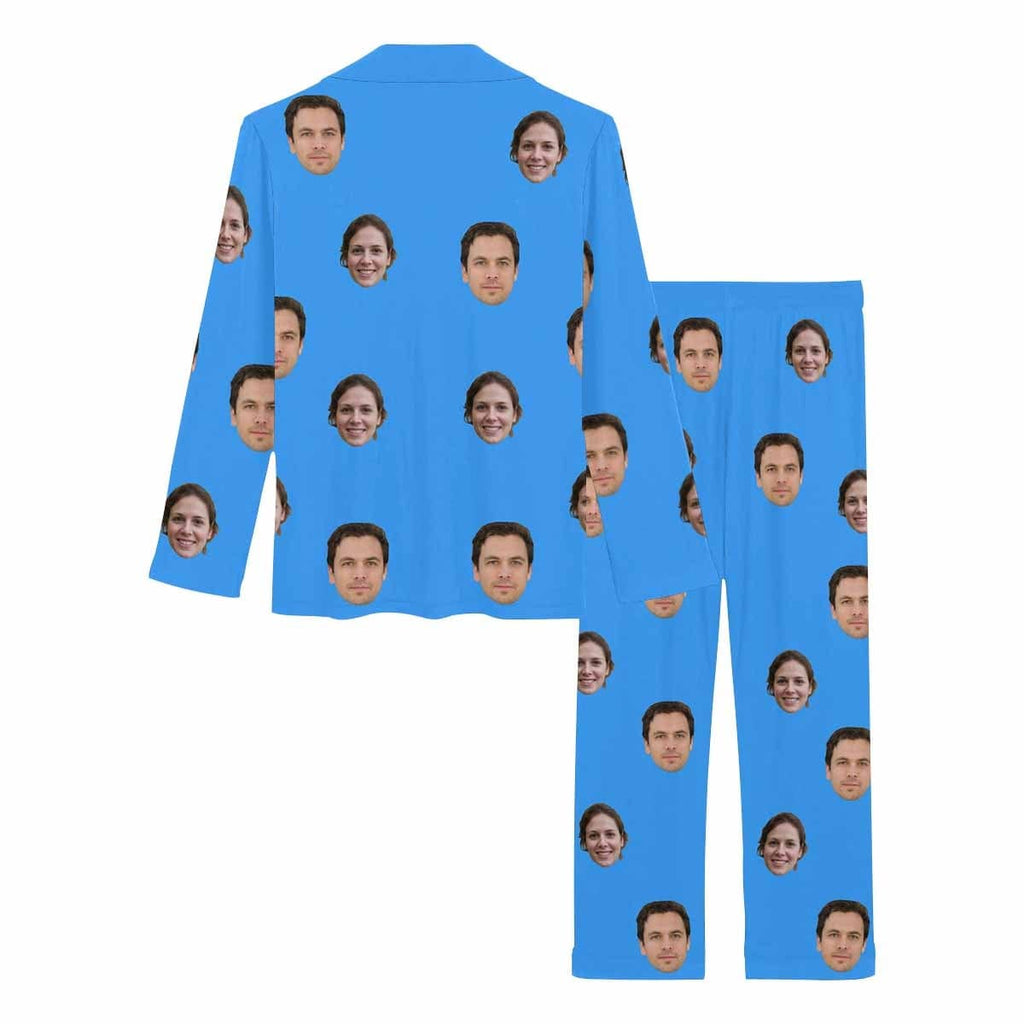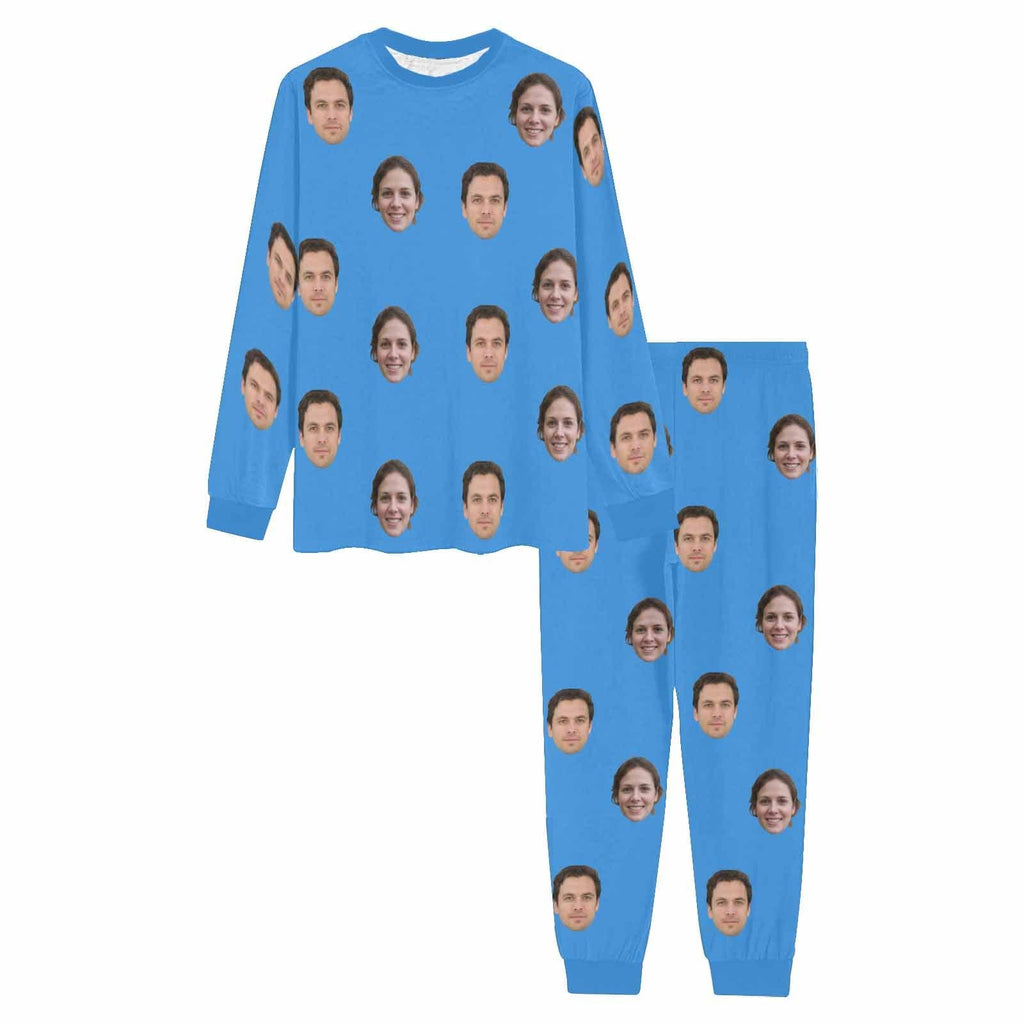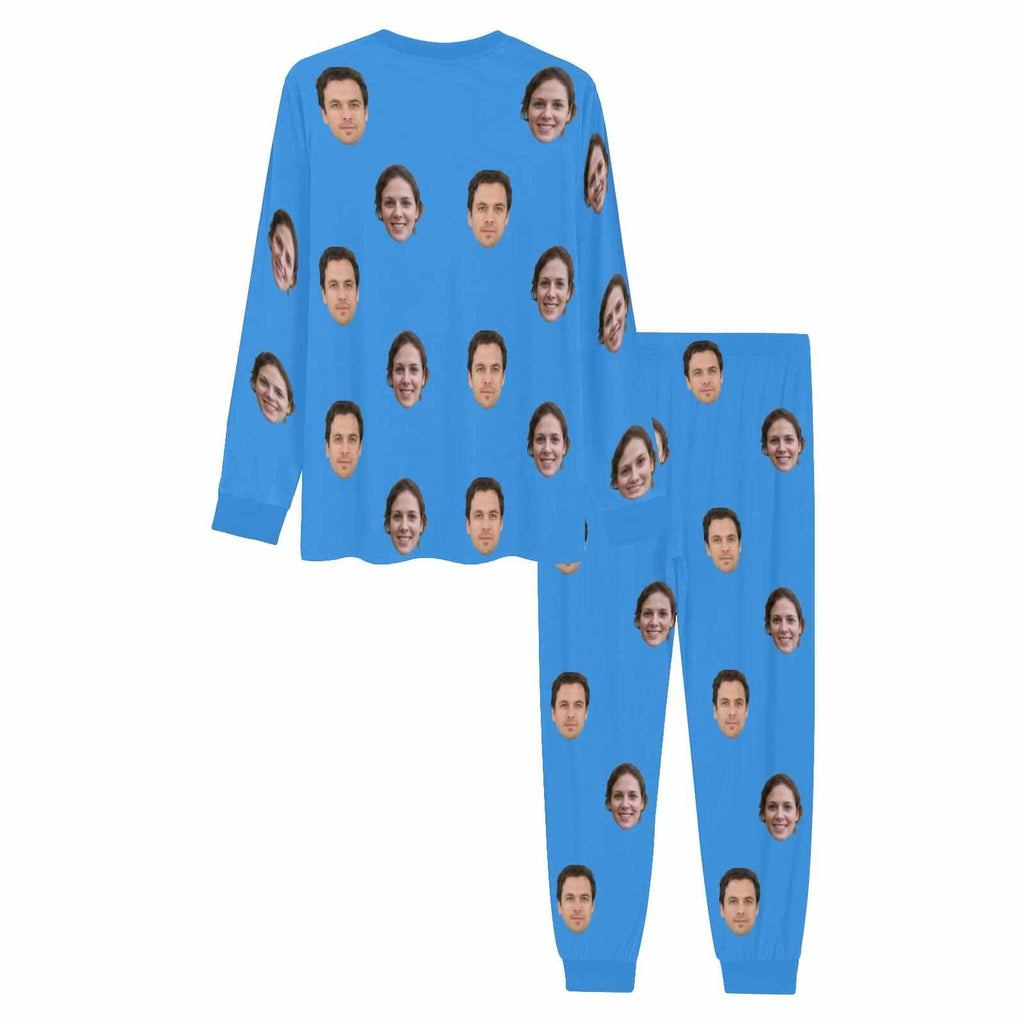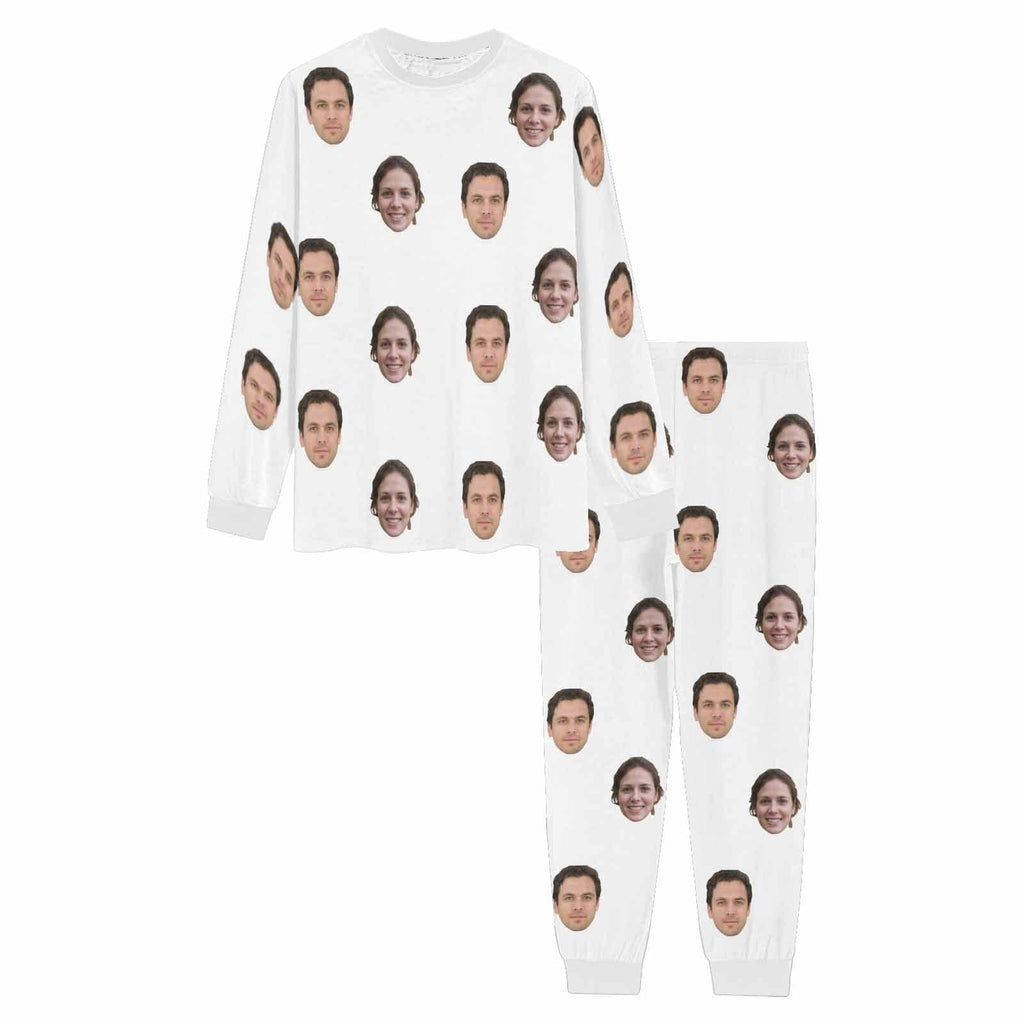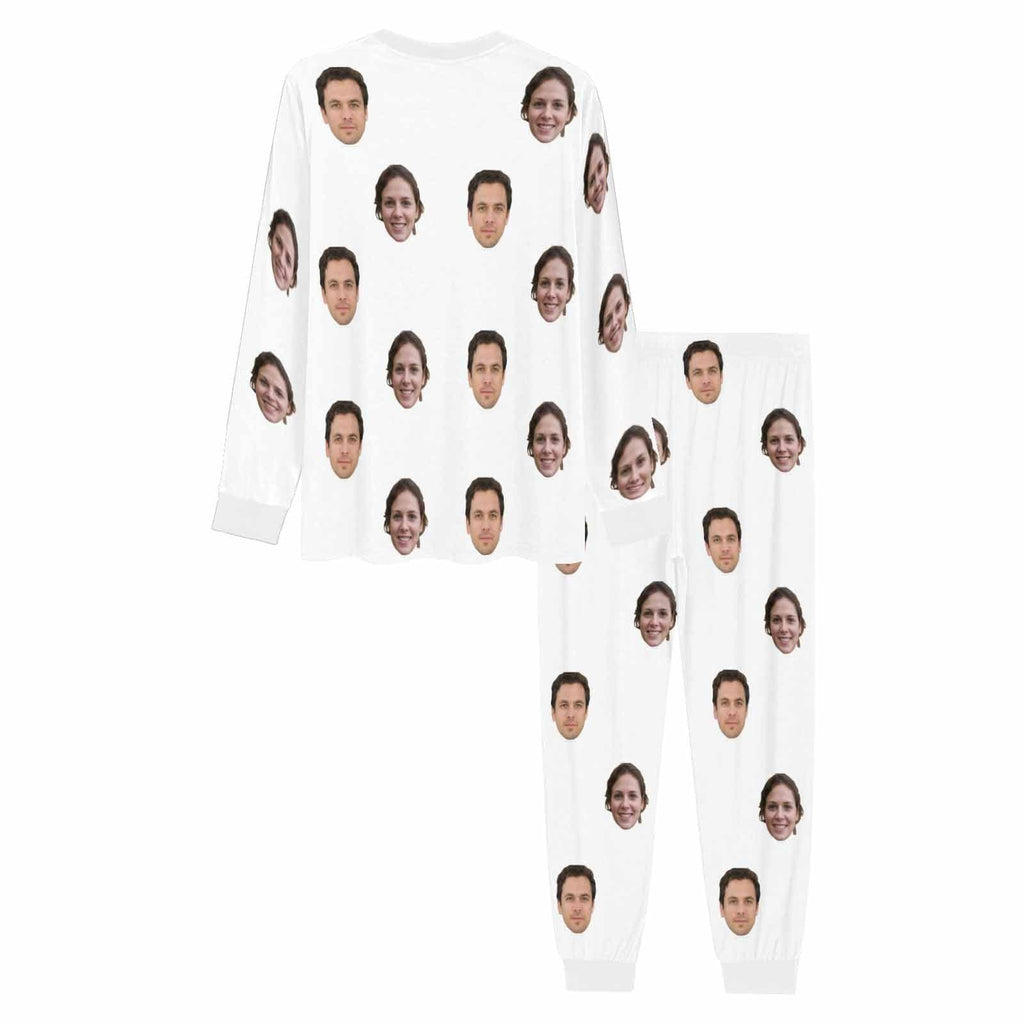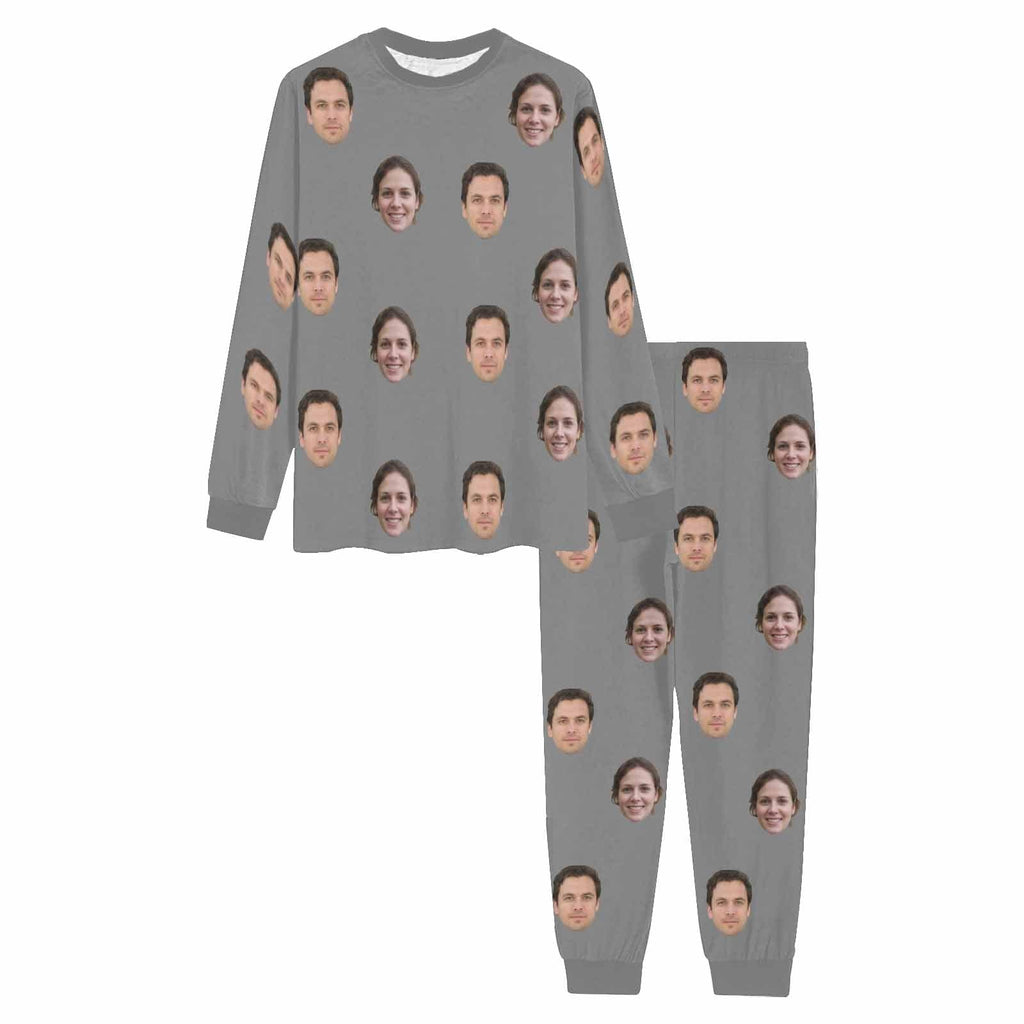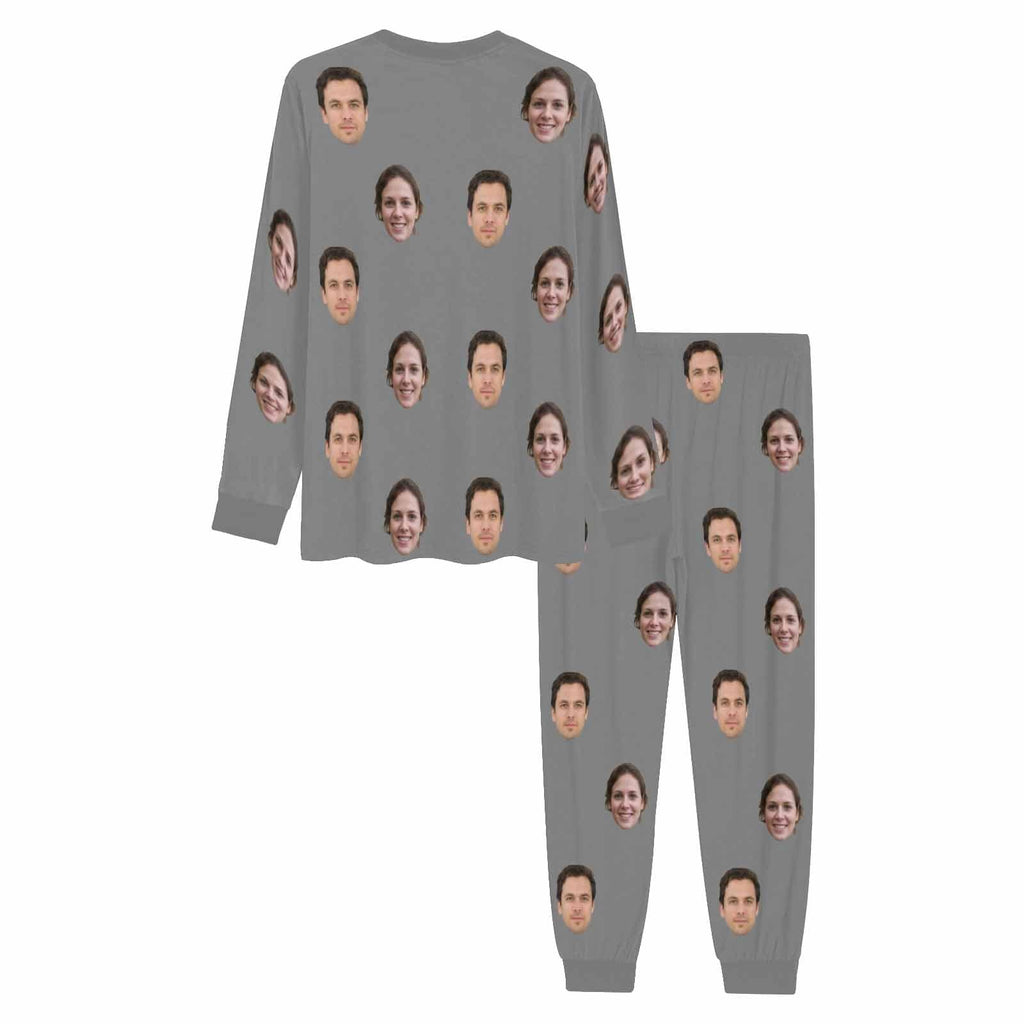 Please note that only one image could be uploaded;
If you聽need to聽upload more than one photo, please send all photos you want and your order number to our email:Contact@Customgiftsus.com聽after placing the order.
YOU CAN PUT ANY FACE ON OUR CUSTOM FACE PAJAMA SET. THE FACES OF YOUR PET, YOUR BOYFRIEND, YOUR KID, YOUR FAMILY, YOUR FRIEND, AND THE BEST YOURSELF. YOU CAN ALSO UPLOAD THE LOGO OR PHOTO YOU LIKE.

Print your face all over a real Couple Matching Pajamas. Cheer you up or show your love and support for your loved one with your awesome idea.
To get started, upload your photo, our design team will work hard to get a perfect cutout of your face from your uploaded photo.
Material description: 90% polyester + 10% spandex
Product performance:
1. Comfortable fabric: The matching men's home service suit is made of breathable fabric to keep warm without overheating. The fabric is durable and designed to maintain the original soft texture.
2. Feet-retracting design: Long pajamas have elastic waistbands and leg-retracting designs for easy relaxation and very suitable for home wear.
3. Casual style: This pajama creates convenience for you, allowing you to wander around at home and enjoy a comfortable night in every season.
Applicable scenarios: Every night (or during the day), you can experience a comfortable 2-piece pajama set for men. This pajama has a classic loose version and is the perfect choice for your beauty rest.
Washing instructions: Hand wash or machine wash, do not soak for a long time, do not bleach, the temperature of the washing liquid cannot exceed 45 degrees Celsius
Special note: This size data is measured under the tile, due to different measurement methods, errors within 1-3cm are normal.
Warm-out reminder: The picture display effect is for reference only, and the final effect is subject to the actual product! Due to objective reasons such as production batches, machinery and equipment, it is difficult to avoid slight chromatic aberrations, position and size errors. if you encounter the above problem, it is normal. In case of the above problems are normal phenomena.
This item requires 4-5 business days to handCraft.